ASUS Nvidia RTX 2060 Super Noctua Fan Mod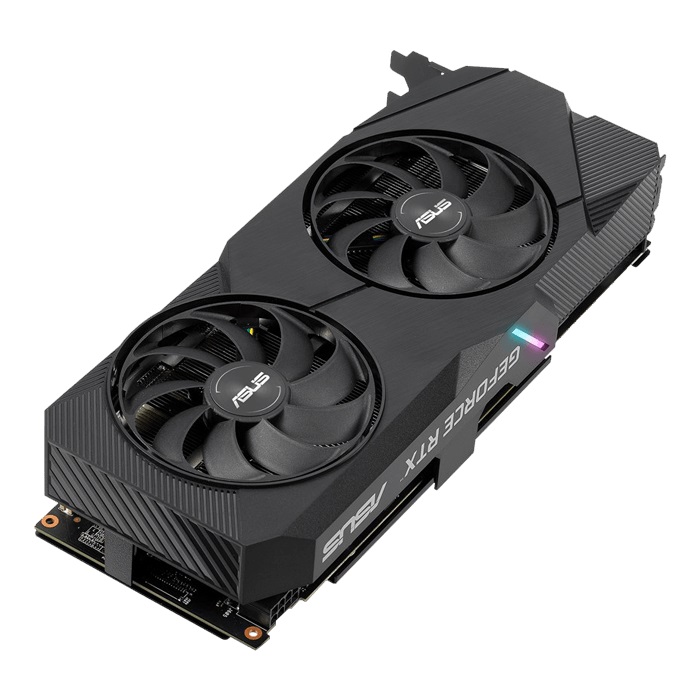 In order to reduce noise under load I decided to mod my Nvidia RTX 2060 Super GPU, made by ASUS in this case, with two Noctua NF-A12x15 low-profile 120mm PWM-controlled fans.
The first item was to figure out how to connect these fans, which use a standard 4-pin fan connector, to the GPU, which uses a different connector type.
Fortunately, there's a ready-made solution in this case - an adapter such as this one: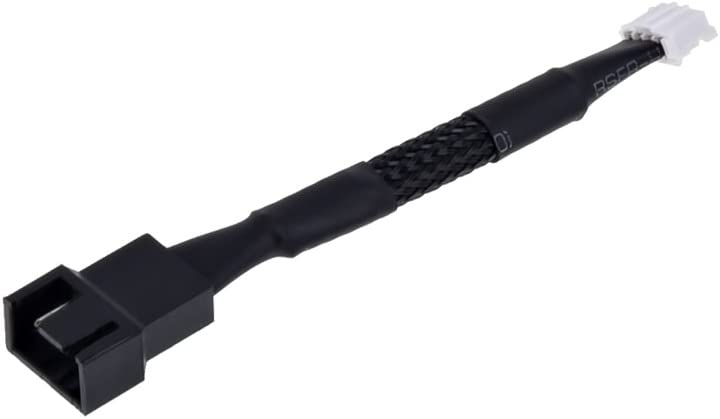 This made it possible to connect one fan to each of the connectors on the GPU's board, here with the stock fans after the removal of the plastic shroud: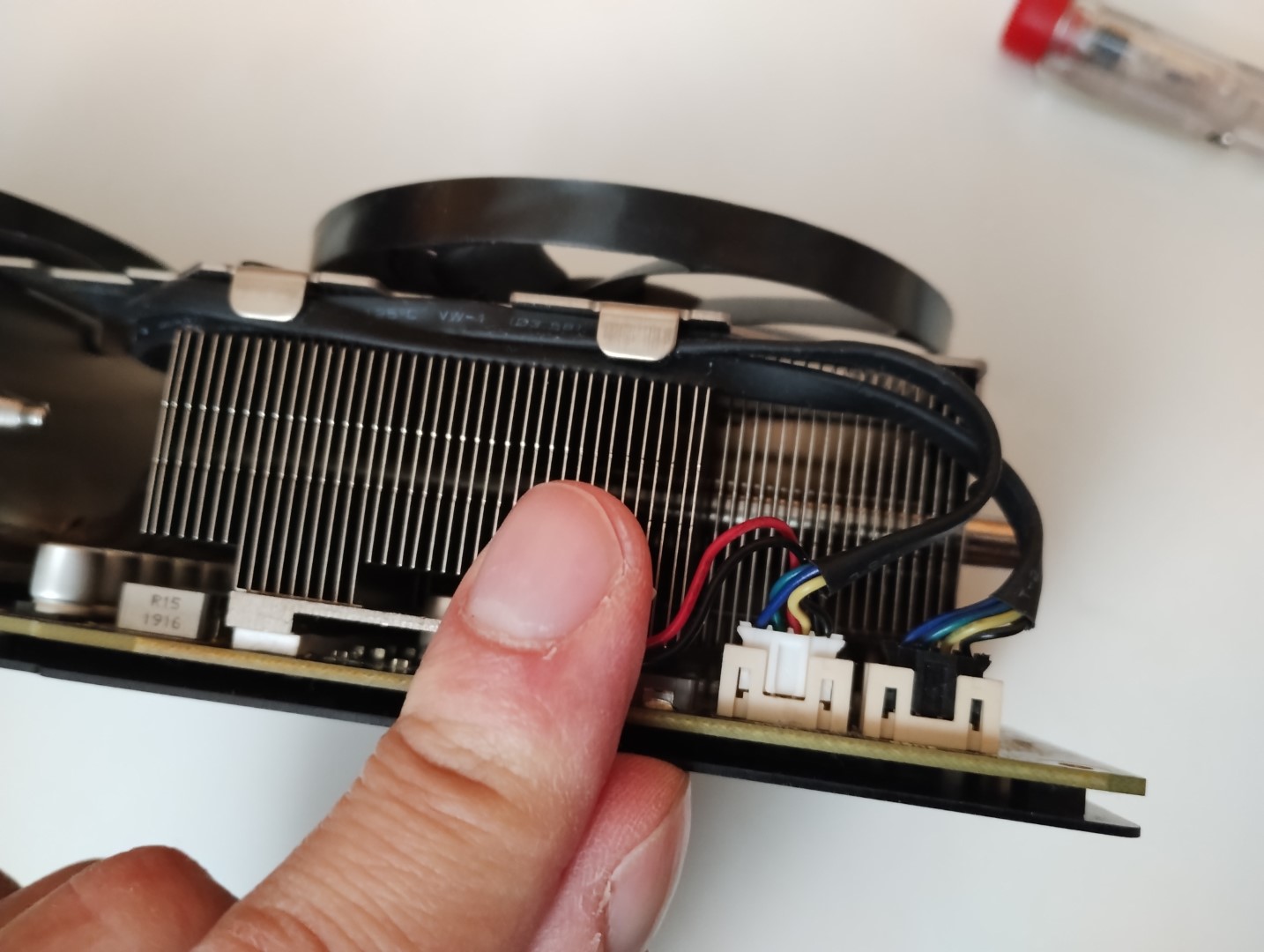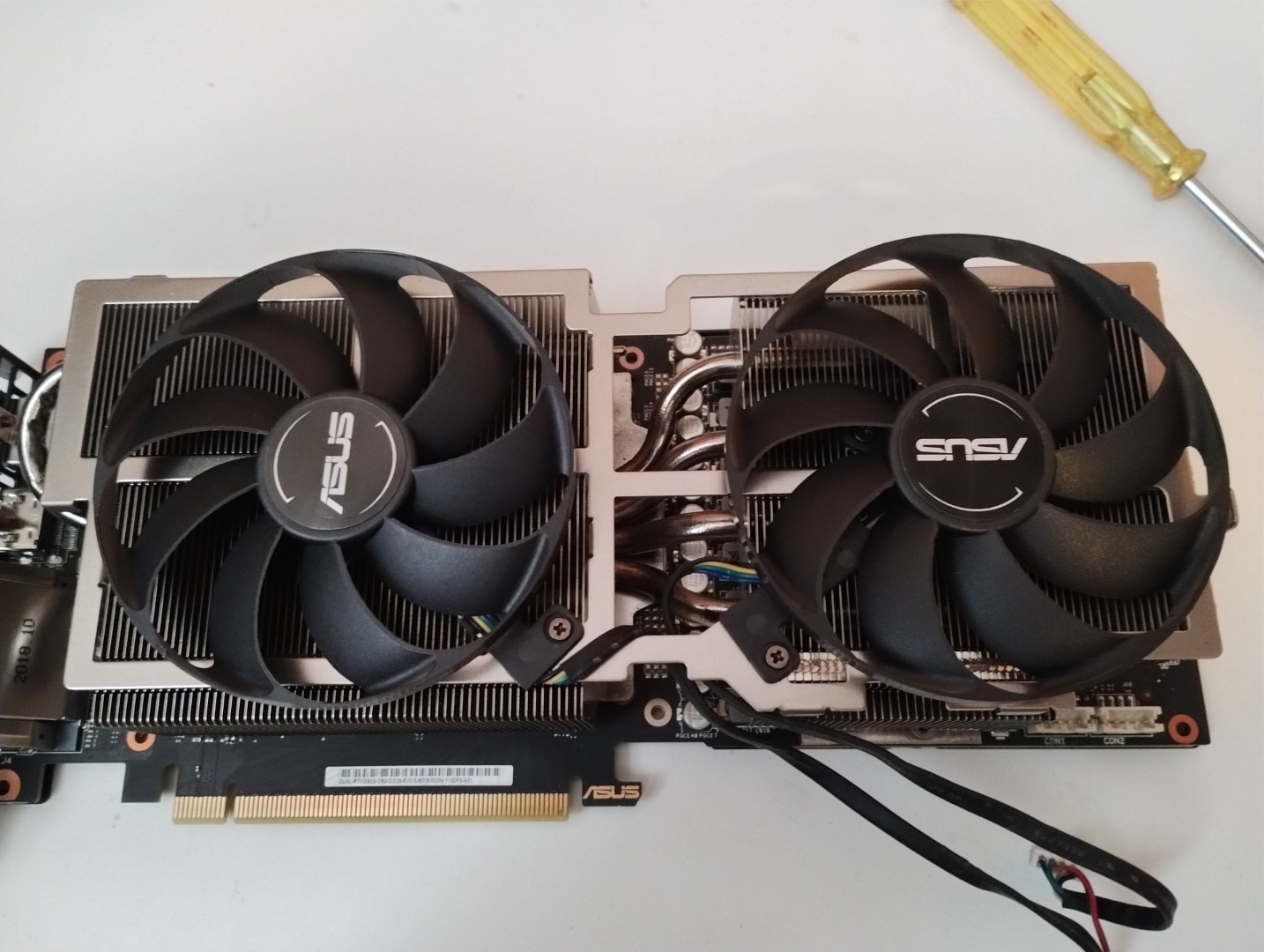 A first test proved successful: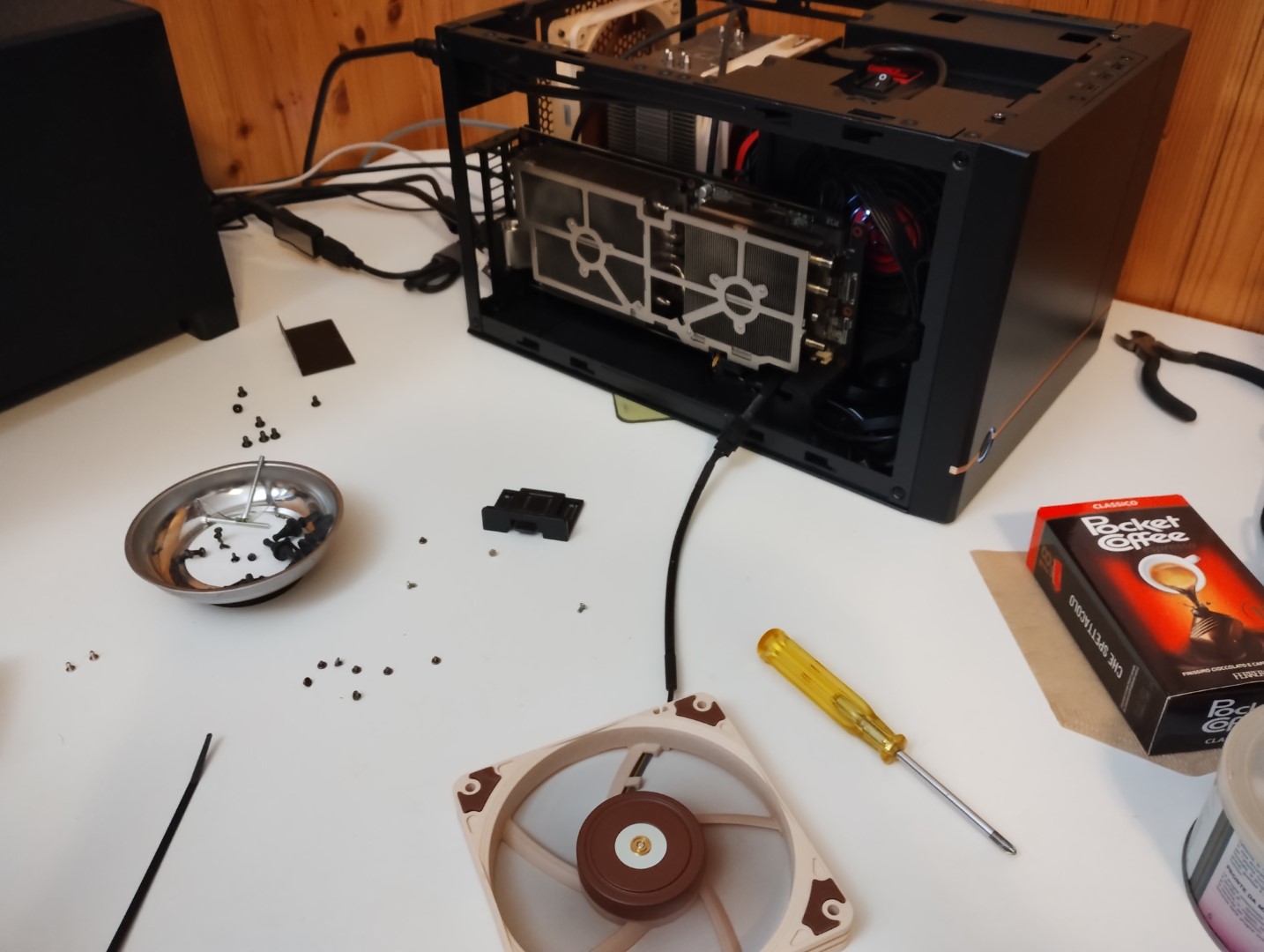 After that, the only remaining issue was how to attach the fans to the existing heatsink, with zipties doing the job: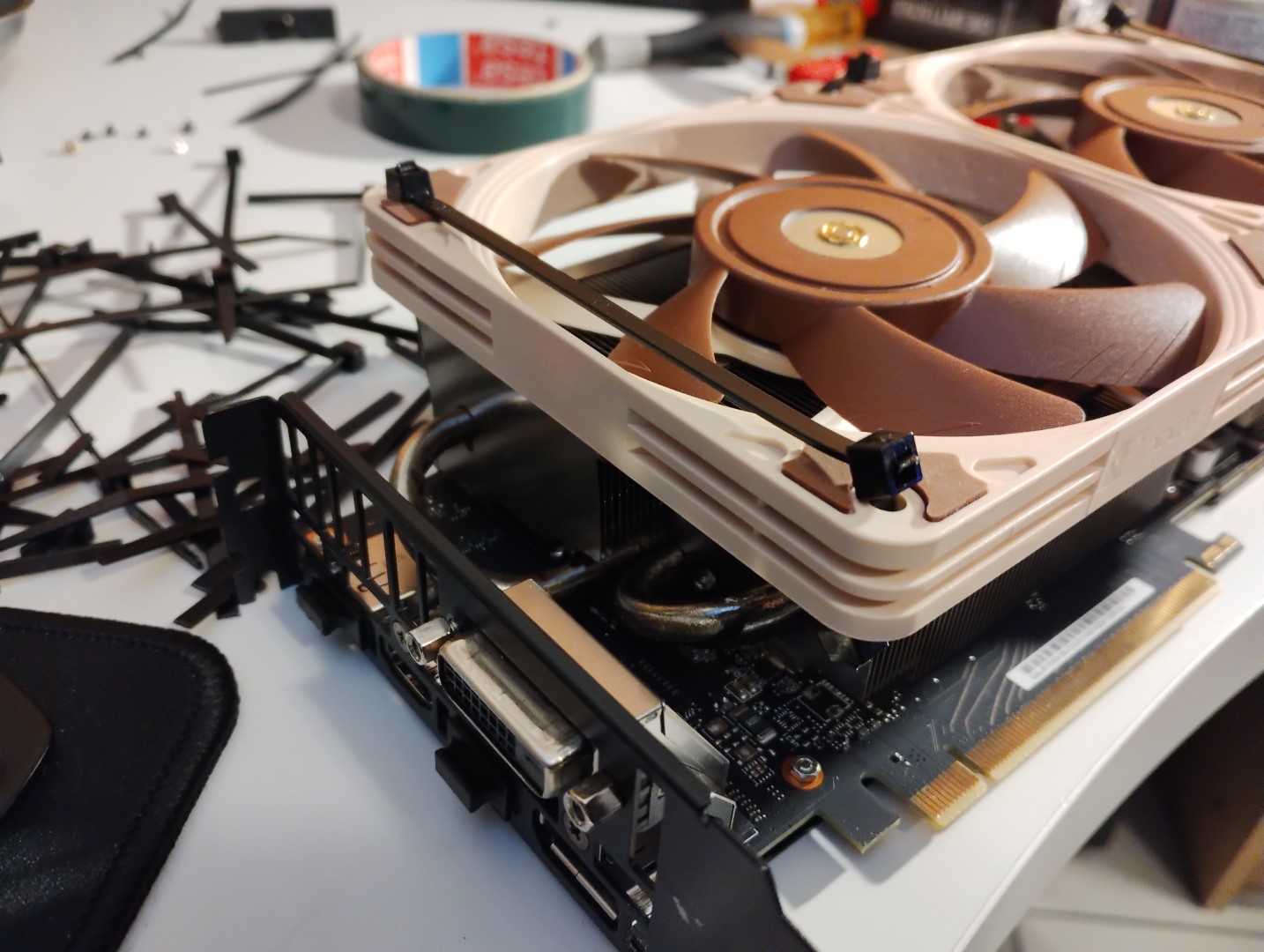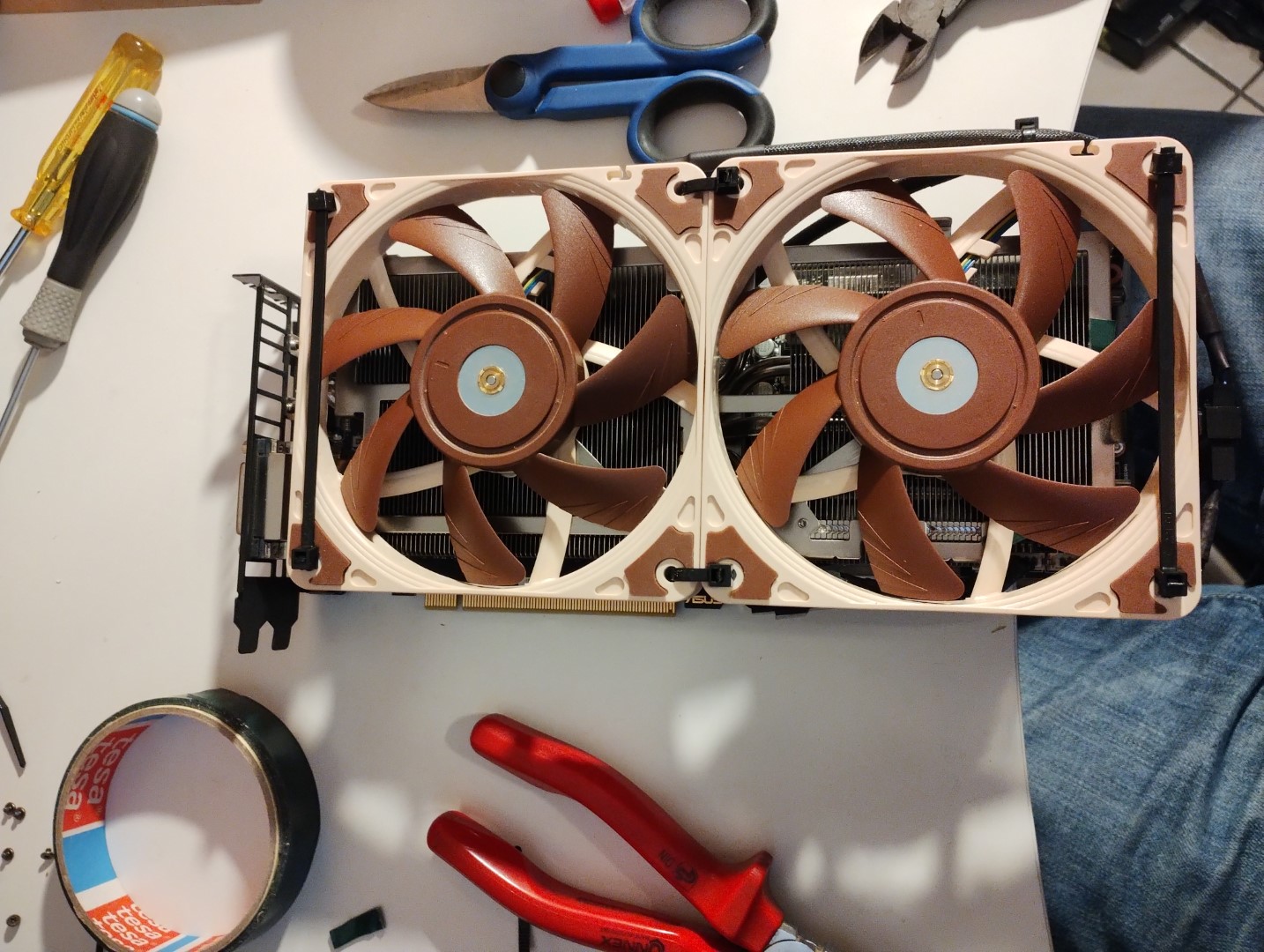 While the card would work at this point, it's useful to keep in mind that the stock fan curve is designed to use much smaller fans, so in order to define a customized fan curve the excellent open source utility FanControl has been used.